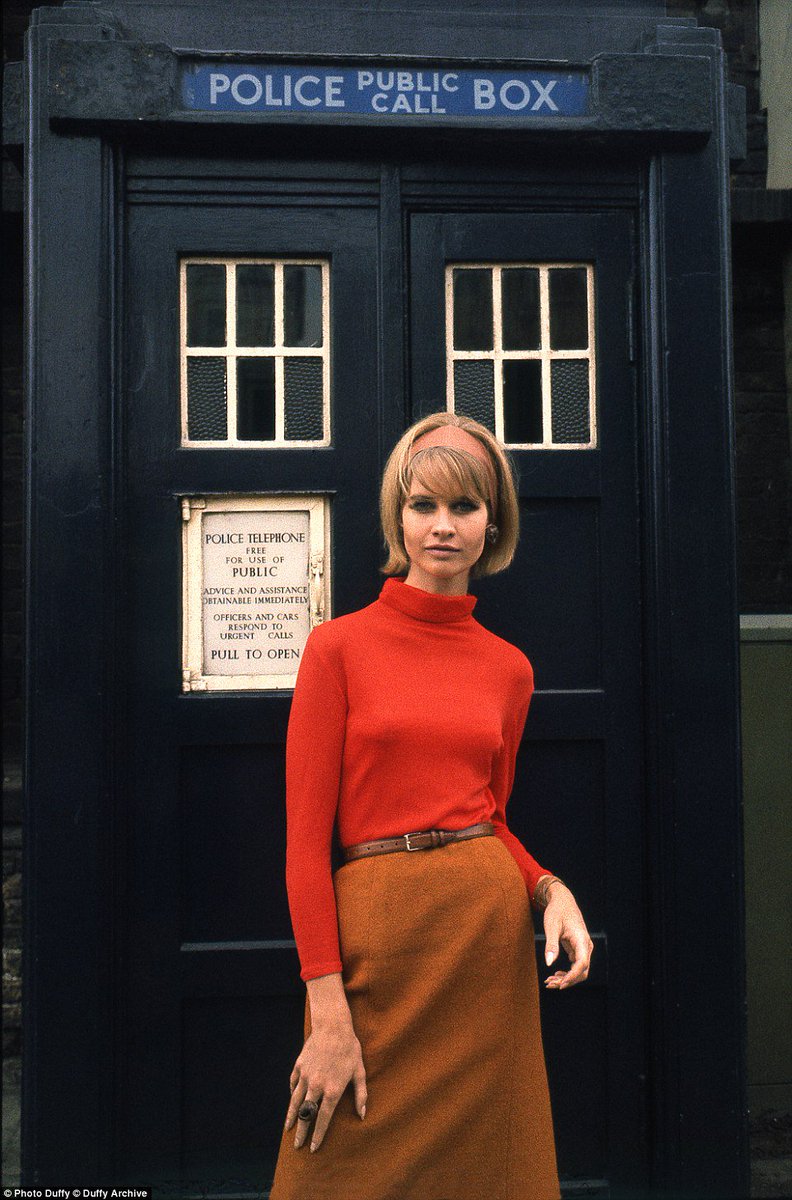 It's been a quiet day today. On days like this I usually post something along the lines of this. Or even this.
Today I found a beautiful photograph on my Twitter feed.
As the fella who posted it @stuarthumphryes said, it's got nothing whatsoever to do with Doctor Who.
It was from a fashion shoot in the 1960s. London still had loads of these Police Boxes knocking around at the time - they were integral pieces of the capital's street furniture.